About
Diane M. Radford MD, FACS, FRCSEd
Surgical Oncology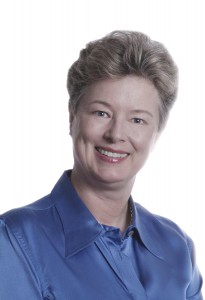 Dr. Diane Radford, born in Scotland, received her medical degrees (MBChB and MD) from Glasgow University in Scotland. She was called to a career in surgery while in her teens and entered Glasgow University Medical School in 1974 at the age of 16. During medical school, she completed advanced research in anatomy, obtaining BSc with Honors. Her initial residency training in surgery took place in the West of Scotland and Edinburgh, where she had additional training in breast surgery with Professor Sir Patrick Forrest, chief scientist for Scotland, and chairman of an expert committee on screening for breast cancer in the UK.
She came to the US in 1985 to complete her Fellowship in Surgical Oncology at Roswell Park Cancer Institute, Buffalo NY. She completed both a clinical and research fellowship. Her study of genes involved in polyamine biosynthesis in cancer was submitted as the thesis for her MD degree. To fulfill requirements of the American Board of Surgery, she received another 4 years of residency training at St. Louis University Hospital. She has specialized in breast surgery since 1991, when she joined the Faculty of Washington University in St. Louis. In addition to having a full-time breast surgery practice, she performed funded research focusing on the molecular genetics of ductal carcinoma in situ (DCIS) of the breast. She has authored over 60 scientific publications including articles, abstracts and book chapters. Dr. Radford transitioned into private practice in 1996, and is one of the co-founders of the St. Louis Cancer & Breast Institute.

Dr. Radford is board certified in general surgery, she is a fellow of the American College of Surgeons, a fellow of the Royal College of Surgeons of Edinburgh, a member of the American Society of Breast Surgeons, the American Society of Breast Disease, the Society of Surgical Oncology and the Roswell Park Surgical Society. She has been chosen by her peers to be one of the "Best Doctors in America" every year since 1996, and in 2010, was recognized by the Girl Scouts of Eastern Missouri as "The Woman of Distinction" for remarkable achievement in the Sciences.
Her background as an educator and scientist give her a unique combination that enables her to explain their condition so that patients leave her office feeling fully informed. Her explanations are delivered in a compassionate, caring manner. Patients love the diagrams Dr. Radford draws when she describes their disease process for them.
She is also a lover of the creative arts, and her photographs have appeared in shows both locally and nationally. Her images have been published in Hippocrene, Outlook, and National Geographic World.
She has an abiding love for her hometown of Troon, a wonderful seaside town on the west coast of Scotland where she grew up with her parents, her mother a forthright educator with a quaint turn of phrase, and her dad, an ex-RAF rear-gunner who had a bespoke tailoring business in Troon.
Dr. Radford is a featured expert on Talk About Health and a member of the founding faculty.
Check out Dr. Radford's CV and head on over to the Q & A page to learn more.
---
About|Q & A|CV|Make an Appointment|Practice