Practice
Overview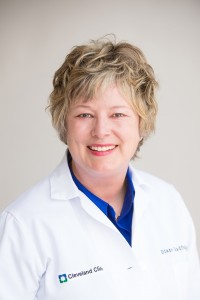 Cleveland Clinic's Breast Center offers a full array of collaborative services, from initial screenings and diagnosis to innovative treatment and supportive counseling. We realize that each person is unique, so our personalized multidisciplinary team approach ensures that you will receive the care that is best for you.
Cleveland Clinic Breast Centers at Main Campus, Beachwood Family Health Center and Fairview Hospital have been awarded a three-year full accreditation designation by the National Accreditation Program for Breast Centers (NAPBC), a program administered by the American College of Surgeons. Accreditation by the NAPBC is only given to those centers that have voluntarily committed to provide the highest level of quality breast care and that undergo a rigorous evaluation process and review of their performance. A breast center that achieves NAPBC accreditation has demonstrated a firm commitment to offer its patients every significant advantage in their battle against breast disease.
Click here to learn more about Dr. Radford's practice at the Cleveland Clinic.
---
About|Q & A|CV|Make an Appointment|Practice