Speaking
Recent Events

Bi-State Tumor Registrar's Association Fall Meeting, "Changes in Axillary Surgery for Breast Cancer, and the STAR Program" 11/8/2012

Breast Cancer Survivor Celebration, "The STAR Rehabilitation Program" 10/16/2012

Mercy Cancer Survivor Celebration, "Words of Encouragement" 6/14/2012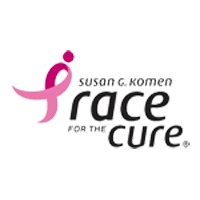 Stage speaker, Susan G. Komen Race for the Cure, St. Louis, June 2012
---

Video by Tony Windler
Dr.Radford is available for speaking engagements to educate and inform on breast related topics such as:
Breast Cancer and Family History
The majority of cases of breast cancer are sporadic i.e. not inherited. Five to ten percent of breast cancers are due to inherited deleterious gene mutations. BRCA1 and BRCA2 mutations account for most cases of breast cancer due to inherited predisposition; these genes also predispose increased risk of ovarian cancer, and prostate cancer. In this talk several issues are reviewed: what to look for in a family history, who should undergo testing for BRCA1 and 2, and what are current recommendations for surveillance and prevention.
Breast Cancer Risk and What To Do About It
The diagnosis of breast cancer is feared by many women. This talk reviews the risk of breast cancer at various ages, the models used to calculate risk, the significance of atypia on biopsy, and the importance of genetics. Modifiable and non-modifiable risk factors will be discussed. Risk-reducing strategies such as exercise, dietary changes, maintenance of an ideal BMI, and proven chemopreventive medications will be reviewed.
The Latest Surgical Techniques for Breast Cancer, Including Oncoplastic Techniques
This talk explores the evolution of breast cancer surgery from the Halsted radical mastectomy to the current more conservative skin-sparing and nipple-sparing mastectomy. The rationale is explained behind the surgical management of the axilla, from full dissection to axillary sampling to sentinel node biopsy. Examples of oncoplastic techniques for lumpectomy and mastectomy are given.
Symptoms and Signs of Breast Cancer: What to Look Out For and What Tests are Necessary?
This talk is focused on education about what breast changes to be aware of: breast masses, nipple discharge, and skin discoloration. Breast imaging is reviewed, including screening versus diagnostic mammography. When is ultrasound appropriate? When is MRI appropriate? What are the various types of biopsy? What are the current recommendations for screening mammography?
Those interested in booking Dr. Radford for a speaking engagement please contact:
Rusty Shelton
Shelton Interactive
rusty@sheltoninteractive.com
512.206.0229